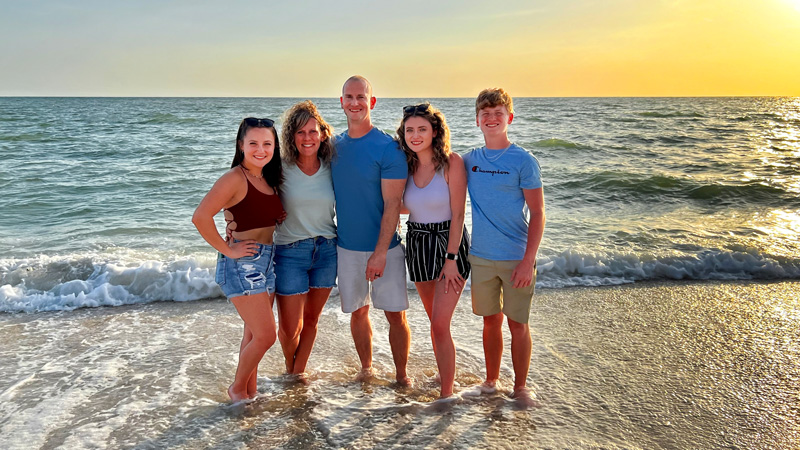 I was born in Tifton, GA, in October of 1976. I come from a family of four children, myself being the oldest, with two brothers, Shawn and Jason, and sister, Tiffany. I spent most of my childhood in Dublin, Georgia until our family relocated to Port Huron, Michigan in January 1990. I was fortunate to grow up in a Christian home with an involved mom and dad.
During my senior year in high school (New Life Christian Academy – Class of '94), I was hired at Life of Faith Fellowship (LOFF) to help in the maintenance department. As the church grew, my dad (who was the senior pastor at that time) had a vision to start a multi-media department that would produce a weekly television show, take care of all graphic design, and integrate media into our worship services. He asked me if I'd be interested in getting involved. I thought, "anything's better than cleaning!" From that day on, I was the leader in the church's media development.
I was employed for 10 years at Life of Faith Fellowship. My job duties included overseeing the staff in my department and about 25 volunteers, producing weekly TV programs, creating motion graphics, developing media for our "live" services, and graphic design... just to name a few. It was a great learning experience and gave me the training I needed to grow.
In March of 1998, I married my beautiful wife, Andrea. She has been such a support to me and has pushed me to excellence in everything I do. (I love you, Sweetheart!) We have two daughters, Kayla and Emily, and a son, Kyle. Having this beautiful family helped me to mature and focus on what life is all about...Family. My family is my life and my joy!
On March 15, 2005, a big dream of mine came true...I started my own media company, Eighth Day Media, LLC. God has placed so many people in my life to prepare me for this very time. I am so thankful for everything God has done for me and my family, and the favor He continues to show to me and my business!
People ask why I chose the name Eighth Day Media, here's why...in Biblical numerology, the number eight represents new beginnings. As applied to me, this was a new beginning for us. After so many years dedicated to working at the church, I'm on my own. It's a new company, new possibilities, new excitement, a new day! Dream Big...then live your dreams!
I'm an accomplished designer in Adobe CC (Photoshop, Illustrator, InDesign, Premiere Pro, After Effects), WordPress, and Avid Media Composer. I'm also an FAA Certified Drone Pilot.
Supporter of many incredible non-profit organizations and ministries
Founding Member of the Community Foundation of St. Clair County's Community Capital Club (C3)
Former Vice President of the Board for East Shore Leadership Academy
Former Advisory Committee Member for the Digital Media Program at the St. Clair County Regional Educational Service Agency (RESA)
Former Advisory Committee Member for the Digital Media Program at the Lapeer County Education And Technology Center